---
The Lanreath Lifestyle was a newsletter published monthly on a 'not for profit' basis on behalf of the community and, regretfully it is currently not being published
It contained community news and details of community activities and facilities. Nearly 300 hard copies were distributed free of charge throughout the Parish by a team of volunteers. 
I AM SORRY BUT……………... It is with deep sadness and regret that, after a lot of soul searching, I have decided to resign ,after 14 years, as Editor of the Lanreath Lifestyle. Unfortunately in these days of political correctness I seem to struggle to meet the expectations of a small number of the community with my selection of jokes. What I think is acceptable seems to upset someone else so, rather than run the risk of being prosecuted I have decided to step down. Being in my seventies and old school I think I am too old to conform now to such sensitivities. It seems that the minority are the ones who shout the loudest and then the majority have to conform. Unfortunately in today's PC world it is the communities that suffer and people are afraid of being prosecuted if they do the wrong thing. I would just like to point out that if anyone has a complaint to make about something you should take it to the Editor or the source for it to be dealt with directly not via a third person. A lot can be achieved with a bit of dialogue. All I have ever done in the last 43 years of living in this village has been to help and improve in any way I can and never to intentionally upset. I would like to thank everyone for your support, the business' who advertise and the organisations too, as you are the ones who make it possible to produce the publication each month. I have delayed sending bills out over the last few months as I know money has been short due to Covid but I will be sending the final bills out in due course and refunding where refunds are due. I would be grateful if you owe money then could you please settle up immediately so that a clean hand over will be possible if someone comes forward to replace me. Of course if there is anyone who wishes to take on this position of Editor then you will need to contact me to hand things over. You will need to be dedicated and reliable and available to commit to working 4 days a month from the 24th of the month to 28th to fit in with the printers, then distribute to the 10 distributors who will be delivering them. You will need to look for advertisers and send out invoices and be responsible for the funding on a regular basis. The Lifestyle has been the link pin or the 'glue' that has kept the community connected. I recently found the very first issue that we sent out in May 2006 and it was quite a small publication with a small number of pages compared to the 16 pages we publish now. It just shows how much the parish has grown and evolved over the past 14 years as the diary that I used to publish before Covid had events happening every day whereas in 2006 there was just a handful of events. The jokes have always been the most enjoyed by everyone and I have been told many times by visitors and residents alike that it is one of the best newsletters they have read, and it has been heartening to hear that.
Thank you to those of you who have been in contact over the years and recently to let me know how much you have enjoyed reading it. May I wish you all a very happy, healthy and Covid free Christmas and New Year and thank you once again for all your support.
MARION FACEY 
---
Can anyone remember the days before Lanreath Lifestyle? You need a long memory. For the last 14 years the Lanreath Lifestyle has been a cornerstone of the community, bringing together all that is of interest to the parish and its many community groups. Leavened with humour and providing a valuable and cost effective advertising platform for local businesses the newsletter reaches 280 odd households in the parish, either through direct deliveries or via the Community Shop and Post Office. Have you ever considered how this not-for-profit community newsletter reaches your letterbox? Reports and articles from community groups, the parish council and individuals need to be collated; essential information from bus services to Covid advice must be researched and updated; advertisers must be contacted and layouts of advertisements agreed. Photos and general interest articles from humour to recipes also need to be sought and selected. The whole then has to be manipulated and edited using desktop publishing software and shoe-horned into an A5 format and then reformatted for the last minute submissions before it can be sent off to the printers. Invoices need to be processed and accounts balanced to ensure that income is adequate to cover costs. In the early days each copy had to be hand stapled together. Once back from the printers the newsletter must then distributed across the parish by a small team of volunteers. The 'Lifestyle' was created by Marion Facey and, from the very first edition and thereafter, month after month, year after year, Marion has been the editor, type setter, secretary and treasurer; a truly herculean commitment. As you will have read, this will be the last edition brought to you by Marion. I would therefore like to take this opportunity to recognise Marion's commitment and express a huge debt of gratitude to her for all of the time and energy that she has invested over the years in ensuring that the 'Lanreath Lifestyle' reaches our letterboxes at the beginning of each month. Thank you Marion.
Peter Seaman Chair Lanreath Parish Council 
---
WANTED A NEW EDITOR FOR THE LANREATH LIFESTYLE
Are you able to commit regularly to around 4 days at the end of each month To compile this newsletter and then to distribute to the 10 distributors? You will need to liaise with the organisations and advertisers and, even, find new advertisers, when necessary. You will need to invoice the organisations and advertisers and gather the funding to keep the newsletter running. You will need to be computer literate and have Word and Publisher installed although help can be given with this. All the hard work has been done and you have a template to follow and all the connections which will be handed over. If you would like a challenge contact, Marion Facey, marionfacey@hotmail.com For this very voluntary worthwhile community venture. 
---
Dog Fouling on Football Pitch
The Football Team have asked me to once more remind people about dog fouling on their football pitch. Six lots of poo has been picked up in one day! This is not nice, especially for the football players! YOU HAVE BEEN WARNED, IF THIS CONTINUES ANY MORE THEN A BAN WILL BE PUT ON THE FIELD FOR ALL DOGS.
HOORAY! SOME GOOD NEWS!!
It is with great pleasure we can announce that planning approval has now been granted for works to commence on the Punch Bowl Inn. We wish Tony Southall, and his team, the very best wishes in bringing this great building back into the heart of the Community, and thank him wholeheartedly for his patience and total commitment towards this project. (I think we would all like to especially thank Sandra Pipe for all her dedication with sticking with this project for so long and being the liason between Tony, and the community and everyone involved in getting it to this stage. Well done Sandra!) 
---
Shop News We are pleased to announce that the shop has been recognised for the sterling work that has been done to support the local community during the Pandemic. The letter is on display in the shop from the Lord Lieutenant of Cornwall. Many Congratulations and thanks go to all those involved.
Will your New Year's resolution be to get more involved in this lovely community? If so, volunteering at your community shop is a good step. We have a variety of roles. We are always looking for those early birds who love to see the sunrise! Ask Mick or Siobhan for more details.
Stay Safe, Shop Local, Shop Lanreath. 
---
Defibrillator News The village is very fortunate to have had a defibrillator situated on the Millennium Green for a few years. It has been felt that with extra housing having been built at the top end of the village, a second defibrillator would be beneficial and would also be closer to hand should it be needed at sports events or activities/functions in the Village Hall. We have now managed to secure funding with help from; both Turbine Funds, The British Heart Foundation and the Amenities. Many thanks to all of them for the support. Sandra has subsequently purchased the defibrillator from the British Heart Foundation. In due course this will be fitted and situated outside the Village Hall. The list of trained responders will be the same for both defibrillators. 
---
I recently decided to try out our "new" bus service as I was very concerned watching it go past three times a day with no-one on it! Questions that I was asking myself: How many passengers is it picking up en route? Where does it actually go? I needed to find out. I think it was around 2006 when Lanreath lost its bus service, around the same time as were losing our primary school and shop and post office. I wrote a few letters to the bus company at the time, The Western Greyhound Company, begging them to return our service to us in one form or another, but to no avail. A few years later Sandra Pipe tried to pursue the matter yet again, but still to no avail. When the Company was sold to the Go Ahead Company, (Plymouth City Bus), Cllr. Richard Pugh took over negotiations and stated our case. W ith the Government promising new routes for country villages it was agreed that we could have a more reduced service. Alright its not the best timings for a village like Lanreath but at least it's a service which we should be using. We will all get old one day and have no transport and will be glad of it. It was unfortunate that it had to start at the beginning of Covid 19 when people were afraid to use it. Anyway I decided to do a road test and to report back to you, so here goes! Face mask on I caught the No. 77 bus at 1.30pm from the Punch Bowl to do most of the route to Liskeard where I was going to meet a friend for coffee and cake before catching the 16.39 bus back from the Parade in Liskeard to Lanreath. The bus does go on to Morrisons as well and also to Liskeard Hospital where it turns around to come back. So you could fit in a visit to the hospital and Aldi as well. The bus arrived right on time and it was a fairly new bus, very clean inside and comfortable and even had "mood lighting"inside! As per usual it was empty. On speaking to the driver he informed me that I was his first passenger of the day! Remember this was his second service that day too! He said it was a service that was certainly not paying for itself as very few people were using it. We drove up through the village and towards Connon Tip where just after we took the turning to the left and at Middle Taphouse we turned right and drove through East Taphouse. At Dobwalls roundabout we turned left and drove down to Trago Mills. From Trago we continued to the Halfway House Pub where we turned right and the bus wound its way up the narrow country road towards St. Neot. We did a lovely detour around part of the moor, admiring the ponies, sheep and moorland cattle along the way. Down the hill and through the beautiful village of St. Neot – and still no passengers! After passing Carnglaze Caverns we turned right and made our way back up the hill towards Doublebois and down the by-pass to Liskeard, arriving at the Parade at 2.20pm. You then have 2 hours 20mins before the return bus to bring you back to Lanreath. So, time for some shopping and a cup of coffee and cake! Of course, you could always catch the No. 77 at Lanreath and go to Trago Mills, do some shopping there, the n catch the No. 11 which leaves hourly, and go on to Liskeard and then catch the No. 77 back to Lanreath. The bus does not go through to Looe but you would have to change buses at Pelynt. Although I have given you the timetable for the 77 here in the newsletter you must check out the timetable for joining services on the plymouthcitybus website and you can also ask the driver if he has any spare timetables on board. So, overall, if you have a bus pass what are you waiting for? It wont cost you ought! You don't even have to get off the bus if you don't want to, just do the round trip for the ride – at least it gets you out of the house and you can enjoy the scenery with your own private chauffer!
Marion. 
The Group would like to say a Big Thank You to all those that participated in the Scarecrow Competition. There were 5 entries in all and they were judged by Mr. Peter Seaman, Chair of the Lanreath Parish Council, who was very impressed with all the entries and would like to have given them all a prize but unfortunately only 3 could be given.
First Prize went to Chris Cutmore (for impact)
Second Prize went to Pam Cutmore (for humour!)
Third Prize went to Keira Harper (for effort, being the youngest entry)
A very well done to everyone and the scarecrows are now proudly displayed in the Community Garden (opposite the village hall and next to the School House). Please go in and have a look for yourselves.
---
IF YOU ARE SELF ISOLATING DUE TO COVID 19, LANREATH IS HERE TO HELP
IF YOU WOULD LIKE ANY HELP OR SUPPORT PLEASE CALL OR LEAVE A MESSAGE ON ONE OF THE FOLLOWING NUMBERS.
MANY DOLLIMORE—07970 992402
ENFYS JOHNS—01503 220575
OR SALLY BRENCHLEY
THEY CAN ARRANGE FOR THE FOLLOWING: PICKING UP SHOPPING—INCLUDING PRESCRIPTIONS/MEDICATION, POSTING MAIL OR A FRIENDLY PHONE CALL.
IMPORTANT: CORONAVIRUS IS VERY CONTAGIOUS. PLEASE TAKE EVERY PRECAUTION TO ENSURE YOU ARE SPREADING ONLY KINDNESS. AVOID PHYSICAL CONTACT (2M DISTANCE). WASH YOUR HANDS REGULARLY. ITEMS SHOULD BE LEFT ON YOUR DOORSTEP.  
---
10 STEPS TO STAYING SAFE WHEN YOU TRAVEL:
1. Plan ahead, allow extra time for your journey and try to travel at off-peak times, where possible.
2. From 15th June you must wear a face covering on public transport in England.
3. Use contactless to pay or have the exact change.
4. Buses will have limited capacity. If your bus has a BUS FULL sign please be prepared to wait for the next bus.
5. Let people off the bus before you get on.
6. Keep a safe social distance from others, 2m apart where possible—at the bus stop and on board.
7. Sit in the window seat, leaving the seats in front and behind you empty and don't sit directly behind the driver.
8. Only one person can sit on a double seat, unless you are with a member of your household.
9. Don't stand on the bus.
10. Wash or sanitise your hands before and after your journey.
                                                                          STAY SAFE EVERYONE!
---
---
 Mobile Library.                                                
THE MOBILE LIBRARY VAN comes to Lanreath on the 3rd Tuesday of the month at the Punch Bowl Car Park at 11.35am—11.55 am.
Minibus
THE MINI BUS LEAVES FROM PUNCH BOWL CAR PARK FOR THE LISKEARD AND TRURO SHOPPING TRIPS.
HOUSEHOLD WASTE & RECYCLING COLLECTION SERVICES.
Please ensure that your waste and recycling is placed outside to be collected from 7 am on the relevant day/week. If your waste is not available when the crew arrive to pick it up, it cannot be collected. The crew will not return to collect later. If it is not collected you should take it back in and present for collection next week or take it to the tip yourself. Waste must be contained in a plastic sack for collection. In order to prevent spillages or animal attack you may wish to also use a bin, protective cover or thick sacks.
If you have any questions relating to this please contact 0300 1234 141 or e.mail Refuseandrecycling@cornwall.gov.uk or you can obtain information from the council's website at: www.cornwall.gov.uk/recycling 
---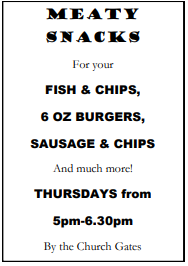 ---